Danny Harrington & Steve Carter at Bonta
Jazz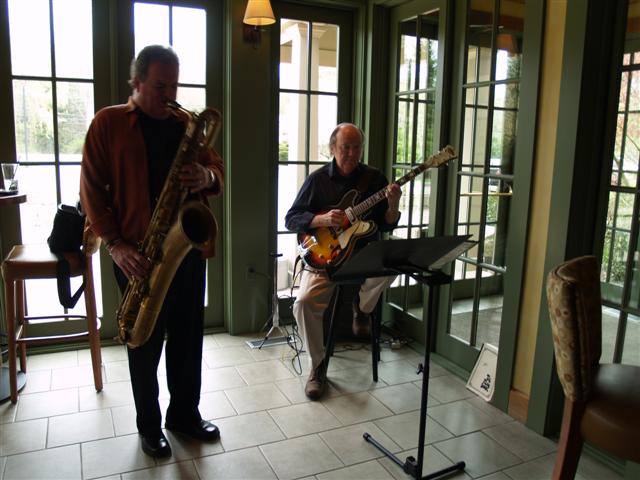 Danny Harrington & Steve Carter at Bonta
Jazz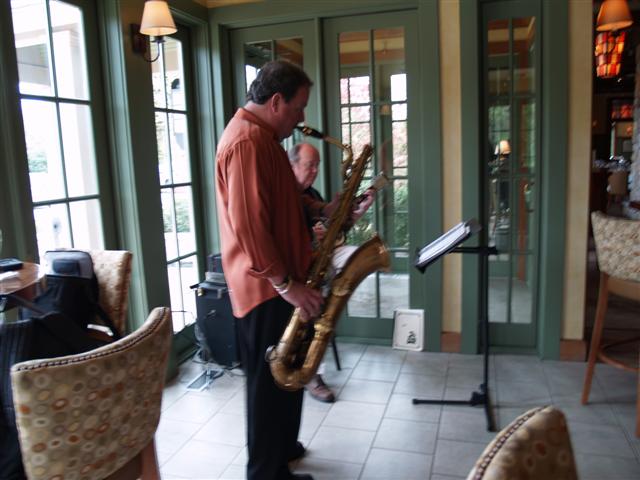 Danny Harrington & Steve Carter at Bonta
Jazz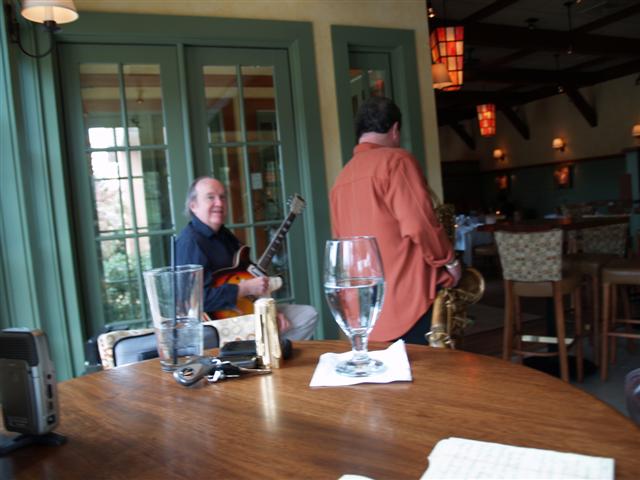 I played at Bonat Sunday afternoons and some Friday nights with Vandoren Artist Danny Harrington at the Bonta throughout 2009.
---
The Room
Bonta Restaurant is one large room with a stone fireplace in the middle, and the bar at one end. We set up in the corner of the bar area. The tile floor of the bar area and the cherry-wood bar reflect the sound nicely out into the room. The sound is dry (not very reverberant), but clear and warm.
---
July 19, 2008
Witchcraft
On this gig we play a lot of very recognizable standards. Danny played the melody of "Witchcraft" with beautiful tone and phrasing. The comping figures I'm using actually derive from a guitar ensemble arrangement we used at Berklee. Here I was able to create the illusion of the bass being separate from the guitar; the use of pedal points in the bass helps. I also was able to get a nice "woody" tone on the chords, and, even though I was playing the chords with my fingers, suggest the sound of a strummed fat hollow body guitar. It's great working with guys like Danny who have great ears -- I added the tag ending descending on the #IVm7(b5) and he caught it right away!
I was able to put the Zoom H2 recorder right in front of us on this gig, so it captured the sound very well. We don't always have that luxury.
Three and One
In addition to the standards, we play some relatively obscure jazz tunes. We're both big fans of the Thad Jones/Mel Lewis band. On the Thad Jones tune "Three and One," Danny does a good job of suggesting the different sections of the big band by the use of phrasing, tone, and articulation.
---